When the Fall season comes upon us, many of us turn to comfort foods. This year, think about diving into cooking with essential oils. I'll provide some comfort recipes along with some new recipes you might not have tried before.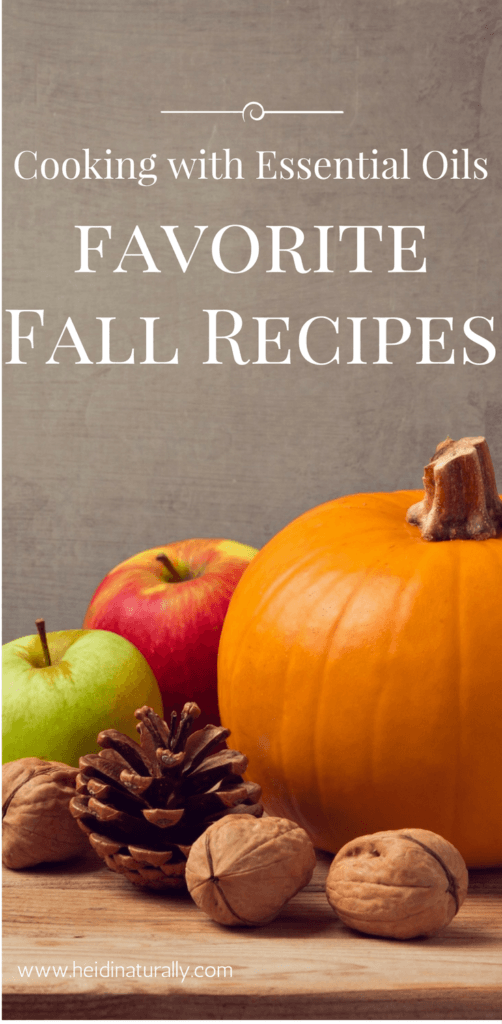 Try these Fall Recipes with Essential Oils!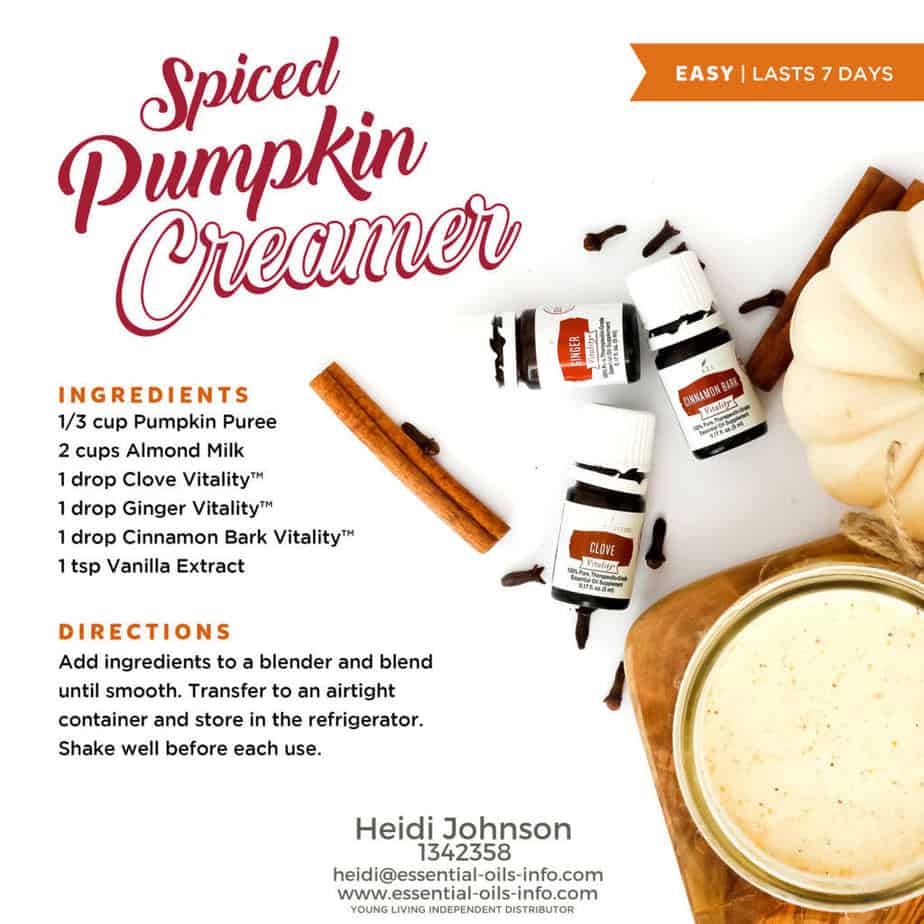 Fall and pumpkin just go together and what better way to welcome Fall than with a creamy, warm pumpkin drink. The essential oils used in this recipe include clove, ginger, and cinnamon bark.
All you need is a blender and the ingredients listed here. The fun part about this recipe is that you can make it and store it in your refrigerator and use it for up to a week!
There are so many creamers out there with so many terrible ingredients in them that it's refreshing to find a recipe that uses good ingredients AND essential oils.
If you've never added essential oils to your food, now is the time to get started!
Not only do they make things taste great, they also have many great health and wellness benefits supporting digestion, immunity, and respiration.
Make sure you only ingest Young Living essential oils because they are pure therapeutic grade and the only essential oil company in the world that owns their own farms.
Yummy Cinnamon Rolls
Cinnamon rolls are another Fall favorite. Who doesn't love the smell of hot cinnamon rolls fresh out of the oven with icing drizzled on top?
Although this is not considered a healthy recipe because of the flour and sugar, making this once in a while can be a welcome treat.
The essential oils used in this recipe include cinnamon bark and orange. These also provide great health benefits supporting digestion, circulation, and immunity.
Orange oil is a great mood booster too! Who can frown when they smell orange oil? Essential oils have been know to help with emotions and can even make people feel more peaceful.
Young Living essential oils provide a Vitality line of oils that are specifically labeled for ingestion. When ingesting oils, it's very important to purchase high quality oils safe for our families.
Butternut Squash Soup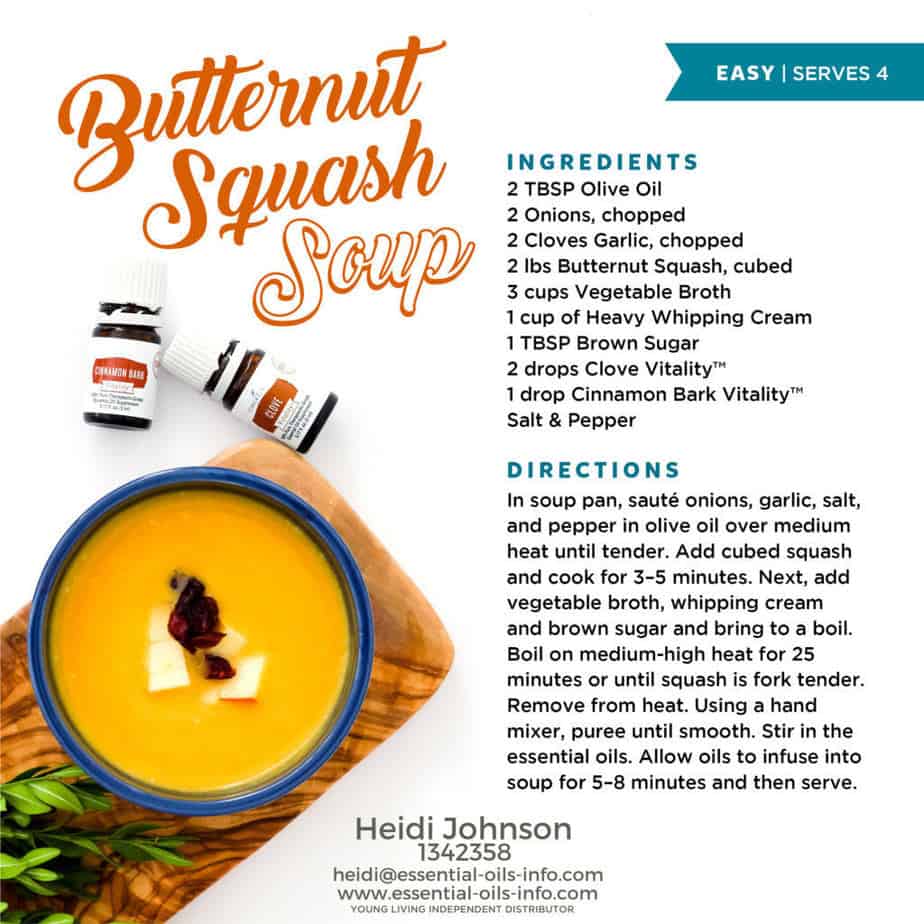 Soup is the ultimate comfort food. Here is a simple recipe using good ingredients that are easy to find.
The best way I have found to cook butternut squash is to cut it in half lengthwise, scoop out the seeds, and lay it face down in a 9 x 13 pan with about 1/2″ of water in the pan. Bake for an hour or until fork goes into squash easily.
Then just cube it and add it to this recipe. Uncooked butternut squash is hard to cube, so I recommend baking first. Then you won't have to boil it for 25 minutes as this recipe suggest.
The essential oils used in this recipe are clove and cinnamon bark. They are strong oils so you only need drops of oils listed here.
I hope you have enjoyed these Fall recipes using essential oils. If you've never cooked with oils, I encourage you to get these oils from Young Living with a wholesale account.
This is the best value and gives you the ability to earn free oils and have an oil diffuser to use for your whole family.