There are so many chemicals in our personal care products these days that making your own soothing lotion with essential oils and natural ingredients is the best way to go. These recipes only take a few minutes and are actually good for your skin!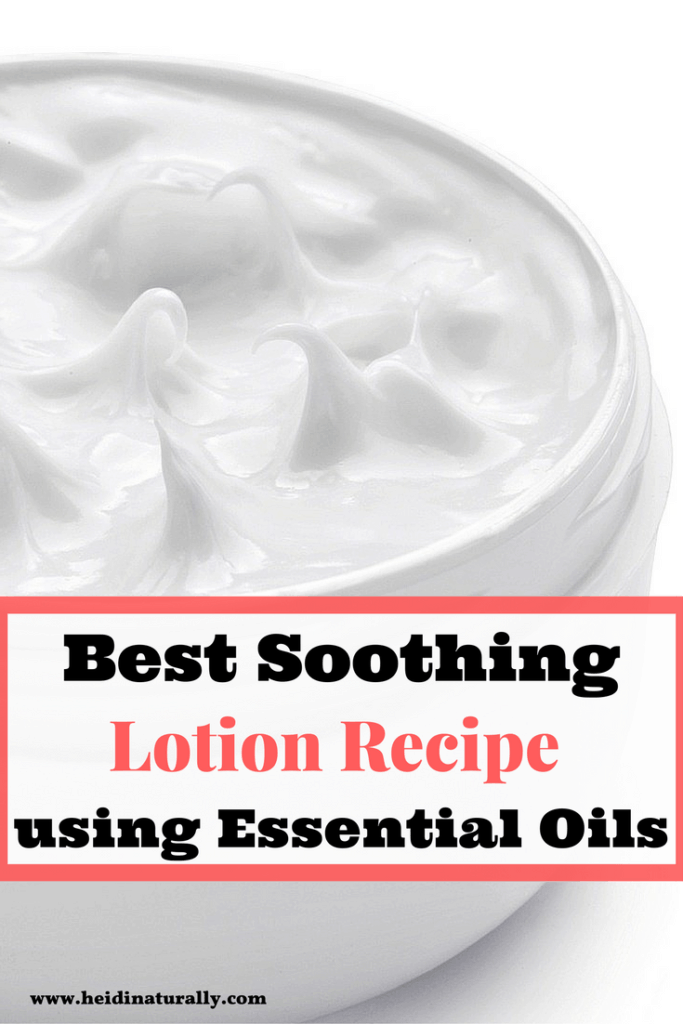 Wonderful Soothing Lotion
1/4 c coconut oil (preferably organic)
1/4 c cocoa butter or shea butter (softened or melted in glass jar sitting in hot or boiling water)
10-20 drops Young Living essential oils
The key to this recipe is to use a stand mixer and whip the coconut oil and cocoa butter or shea butter for about 8 minutes scraping down the sides as needed. Softening the butter will help it mix better with the coconut oil. Once your lotion is whipped to your liking, add the essential oils.
Essential Oil Variations
Winter skin – use equal amounts of lavender and Melrose oils
Luxurious lotion – use equal amounts of lavender and frankincense.
Calming lotion – use equal amounts of Stress Away and Peace & Calming. You can add some lavender too. 🙂
Thicker Variations
If you prefer a thicker lotion that won't be as soft in the summer, you can add beeswax pastlies to the recipe. The hard part about beeswax is that when you melt it, the container that you melt it in will never really come clean again. I recommend that you choose a jelly or mason jar and use that as your designated beeswax melting jar.
For this recipe, add 2T of beeswax (grated or pastlies) to your beeswax melting jar. Place the jar in a pan of about 2″ of water and heat until the beeswax melts. Then add your other lotion mixture and mix well. Place into containers quickly because the beeswax will harden pretty quickly.
I hope this recipe has been helpful. There are some fun lotion bar recipes too where you can add more beeswax and pour into molds. Play around with this recipe and get it to the consistency that you like the best. Feel free to substitute your favorite Young Living oils too. Remember this lotion is going to be put on your family members and you don't want to take your chances using less than PURE therapeutic grade essential oils from Young Living, the world leader in the essential oil industry.