There are many health benefits of essential oils so I thought I would share some with you here. With so much of our land, air and water being polluted, our health seems to be more compromised than any other time in history. We push ourselves to exhaustion and take prescription drugs like they are candy.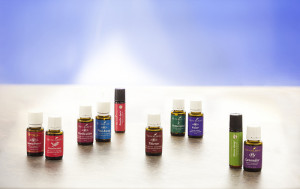 Sick and tired of feeling sick and tired? Essential oils to the rescue! Where there is inflammation, there is disease and where there are oils, there is help.
Essential oils can cross the blood brain barrier which makes them very effective in helping with negative emotions. They also support the immune system.
Here are even more benefits:
Natural help for minor aches and pains – balsam fir, black pepper, peppermint, wintergreen
Anti-inflammatory properties – included in german chamomile, fennel, balsam fir, peppermint, helichrysum, wintergreen, juniper and thyme
Help reduce stress and anxiety
Help decrease sleep issues – lavender and valerian
Anti-aging properties – frankincense
Combat the symptoms of winter illnesses – thieves, lemon, peppermint
Helps to ease digestive issues – peppermint is great for this along with ginger and fennel.
Great alternatives to harsh chemical cleaners – thieves is a powerful antimicrobial and yet is safe for all ages. Works great as a disinfectant without all the harmful side effects.
Give greater concentration ability – Oils can help keep you focused and alert – sandalwood, lemon, peppermint, and more
Improve circulation – a healthy vascular system is important for getting the proper blood flow to all parts of the body without clots and blockages. Essential oils that promote circulation include cypress, German chamomile, myrtle, helichrysum, grapefruit, bay, basil, spikenard, and ylang ylang.
Help support endocrine system – clary sage, fennel, myrrh, pine, lemongrass, balsam fir
Soothes burns and cuts – the best oil to use is lavender, but geranium, tea tree, and rose oils are good too.
Provides care for teeth and gums – several oils help kill microbes that cause tooth decay.
This list almost sounds too good to be true doesn't it? I wouldn't have really believed all these health benefits of essential oils either had we not started experimenting with them in our home. The more we have applied these biblical oils, the more we have seen how they CAN help in the way they have been listed above.
I encourage you to check out the Young Living oils at the link right below my picture on the right. There is lots of information there, or you can just contact me directly and I can answer any questions you may have.