Essential Oils for Good Sleep
Everyone knows that sleep is important and yet sleep seems to be difficult for many. There are essential oils for good sleep, so let's explore those.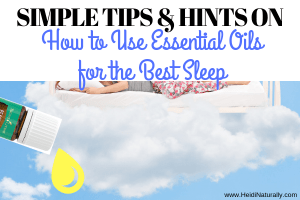 What are Essential Oils?
First, we need to understand how essential oils work. Essential oils have been around since the world was created. Plants and trees were the only things available for ailments for thousands of years in every country of the world.
Essential oils are found in leaves, wood, peels, roots, leaves, flowers, and seeds. The oil is what runs through the plants and trees and carries nutrients and provides life. Once the plant or tree matures, this plant material is harvested and steam distilled by putting it into a big stainless steel vat and using a low-temperature, low-pressure steam distillation method at Young Living farms.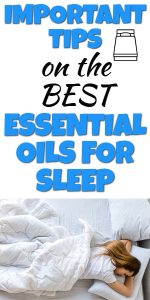 Why Do Pure Essential Oils Matter?
Does it matter where you buy your essential oils? Yes, it does! You wouldn't want to put chemicals and solvents on your skin or breathe those in, would you? Because US labeling laws allow companies to put only 5% pure essential oils into a bottle and label it "pure", we are not getting pure oils when we purchase them in the store or from many online companies..
We only get one set of lungs and one liver. So we want to be sure that we are applying and breathing only pure essential oils and not a bunch of solvents and chemicals.
Our families are precious to us and it's our job to protect them. We need to provide pure oils for them to breathe and apply. I've done quite a bit of research and Young Living oils are the only ones I will put on my family. Get more details on the research I have done and why I have chosen Young Living oils.

Why Do Essential Oils Work for Sleep?
Somehow essential oils help our bodies know to relax. Smells are tied to emotions for humans, so if we smell gasoline, we will react differently than if we smell a flower.
God, in His infinite wisdom, created plants and trees for us to use. He also created our bodies to receive essential oils and know what to do with them.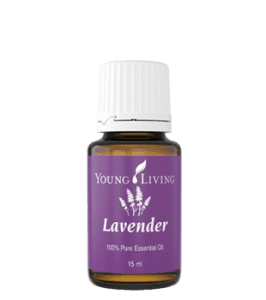 Once you start experimenting with them, you will see how well essential oils work for sleep. I know that I can put lavender oil on my chest or in my diffuser and in 10 minutes I'm relaxed and fall asleep easily.
How Do You Use Essential Oils for Sleep?
There are three ways to use essential oils. You can apply them to your skin, breathe them in from the bottle or diffuse them using a cool mist micronizing diffuser, or you can ingest them. Not all essential oils can be ingested so do your homework.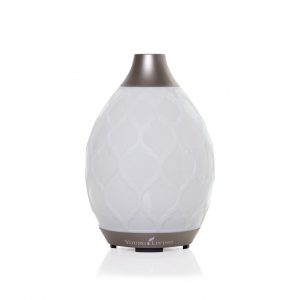 For sleep, most people find that breathing them and/or applying them works best. The trick to using essential oils for sleep is finding the combination that works best for you.
I'll share the best essential oils for sleep and you can decide which ones you want to use. There is no right or wrong formula. Just start applying or diffusing essential oils and see what you like best.
Best Essential Oils for Sleep
Young Living essential oils are by far the best essential oils for good sleep. They are the best essential oils for everything, but today we're just talking about sleep.
Essential oils come in singles meaning that the bottle has one single oil in it. They also come in blends that are basically a combination of single essential oils that work well together.
Gary Young, the founder of Young Living essential oils was a master at knowing the right oils to blend together for the maximum effect.
Single Essential Oils for Sleep
Lavender – helps with relaxation and stress. Many people use lavender oil for sleep. This is the most popular oil for sleep but certainly not the only one you can use. If you don't like the smell of lavender or it doesn't work that great for you, then keep reading.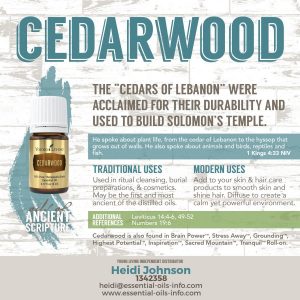 Cedarwood – This is a great brain oil. It helps your mind focus and relax. If you have trouble shutting your mind off at night, this is a good oil to use.
Vetiver – This oil helps with grounding, calming, and stabilizing your thoughts and emotions. It helps you deal with stress and difficult situations. Use this oil if you deal with any of these things in your life.
RutaVala – This oil helps promote sleep. It's calming and relaxing and can be just the ticket for those who have trouble falling asleep. It is photo-sensitive though so be sure to avoid direct sunlight for 12 hours to the area of skin where you applied this oil.
More Single Oils for Sleep
Valerian – We call this oil the "stinky feet oil" because it smells like dirty feet. When one of our daughters went through a period of stress where she just couldn't fall asleep, this was the only oil that worked. I call this the "powerhouse oil of sleep". If you've tried everything else without success, chances are, this oil will work for you.
Roman Chamomile – Relieves restlessness and is calming and relaxing. I remember my dad making me chamomile tea in the evenings as a child, so the relaxing benefits of chamomile have been known for many years. I'm sure every country in the world knows about the calming effects of chamomile. It is also known to help stabilize emotions and release emotions linked to past experiences.
Orange – This oil helps induce relaxation and also helps uplift emotions. I call it the #1 feel-good oil. Who can smell orange oil and not smile? If you're dealing with sadness and this affects your sleep, orange essential oil might just be the oil that helps you sleep better.
Essential Oil Blends for Sleep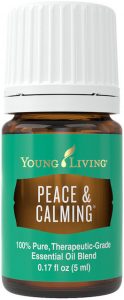 Peace and Calming – This has to be one of my absolute favorite Young Living oil blends! It smells so good and instantly makes me feel calm and relaxed. Moms with small children swear by this oil for helping their young children sleep through the night. This oil is beneficial for all ages and is a favorite calming oil for many.
Stress Away – Who doesn't have stress in their life? It seems that we all have a lot of stress going on and this often interferes with sleep. Diffuse or apply Stress Away essential oil blend and feel your stress melt away. This is another favorite oil blend to diffuse for sleep.
Ruta Vala Roll-On – Young Living makes some special roller blends and this is a popular one for sleep. You just roll the applicator anywhere you like and your body knows that its time to relax and get to sleep!
More Essential Oil Blends for Sleep
Tranquil Roll-On – This is another great Young Living roller blend that you can just roll on your body anywhere to help you calm down, relax, and fall asleep quickly.
Surrender – This sounds like a strange name for an essential oil blend, but it is known to help people surrender aggression and control. If you know someone that likes to control situations or is a bit aggressive, this essential oil might help them to be able to fall asleep better.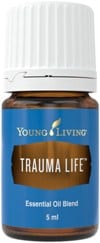 Trauma Life – As much as I hate to see people suffer, it's just a fact of life that people experience traumas like abuse, assault, death, and accidents. Often these traumas are what keep people awake at night. If you know someone that deals with any of these traumas, then you might want to suggest that they apply or diffuse this oil at night to help them sleep better.
Hope – When people don't have hope, they often lay awake at night or have bad thoughts that cause them a lot of stress. This powerful essential oil blend can help people feel more strength and grounding and be able to have hope for tomorrow.
Cautions About Buying Essential Oils for Sleep

Again, I caution you to make sure to get pure essential oils from Young Living and not play around with essential oils that could contain chemicals or solvents.
Our families are precious to us and we don't want to risk causing a skin rash or respiratory problems for someone that is already having problems sleeping. Keep life simple and just order your oils through Young Living.
Why Young Living Oils:
They are the only essential oil company that owns their own farms

Distill oils on site where plants are grown

Farms are open to the public – only essential oil company that does this

Only essential oil company that has full control of their seeds and farms

Performs more tests on their oils than any other company in the world. (20 tests multiple times)

3rd party testing of oils at 6 different external labs

No pesticides used on any of their crops

Only company to have certain oils labeled as safe to ingest

Oldest essential oil company in the US.

Largest number of essential oil singles and blends
I don't know about you, but I want to partner with a company takes such great care to make sure that their oils are pure and safe for my family!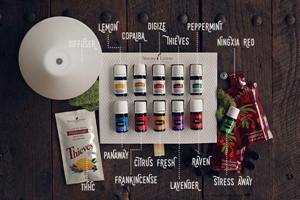 If you don't have an essential oil diffuser or some of the essential oils mentioned here, you can get an essential oil kit at half price that includes a diffuser and 11 of the most popular essential oils. This is how we got started with oils. It gives you a great jump start into having just what you need on hand for your family.
Should You Diffuse or Apply Oils?
I believe that you should first use what you have on hand when you start using oils. Apply essential oils if you don't have a diffuser. If you only have lavender, then start with that oil and see how it works.
If you don't have any oils then I suggest you get the half price kit from Young Living so that you can have a diffuser and 11 oils to experiment with.
Since every body is different, they will react differently to essential oils. Some people swear by lavender for sleep and others swear by Peace and Calming or others.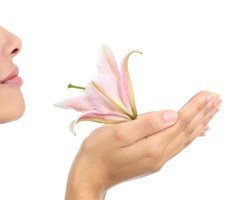 We are used to taking medication in the same way for all people, but it's not like that with oils. You can customize them and find just the right oils that work best for your body. This might take some experimenting, but once you find your sweet spot, it's a beautiful thing to know what works best for you.
Diffuser Recipes for Sleep
Don't have an essential oil diffuser yet? Here are the diffusers I use. Most diffusers use filtered or distilled water, but just read the directions and use what is recommended for your diffuser.
Sweet Sleep
4 drops Lavender
6 drops Stress Away
3 drops Cedarwood
Sweet Sleep II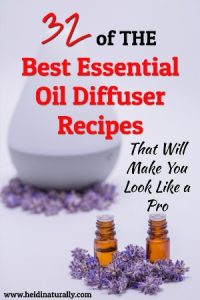 3 drops each of Stress Away essential oil blend and Lavender essential oil
Relax Me
3 drops Stress Away oil blend
2 drops Lavender oil
1 drop Lemon oil
Chill Out
2 drops Frankincense oil
3 drops Lavender oil
2 drops Copiaba oil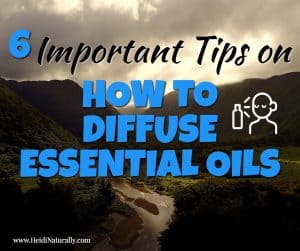 Feeling Relaxed
3 drops Stress Away essential oil blend
2 drops Grapefruit essential oil
2 drops Peace and Calming essential oil blend
Common Questions People Ask About Essential Oils and Sleep:
Where do you put lavender oil to help you sleep? You can actually put it anywhere on your body. I like to put it on my chest, but you can put it on your feet if you don't like the smell. Just experiment on a different area each night and see which spot works best for you.
Can peppermint oil help you sleep? Generally, peppermint helps give you energy, but I've talked to plenty of people who like to diffuse peppermint at night because it helps them breathe better which in turn helps them sleep better too.
Where do you put essential oils for sleep? You can put them anywhere on your body provided that you use good quality oils like Young Living. The most common places to put essential oils for sleep would be the chest and feet. But many people put essential oils in other places like the back of their neck, behind their ears, on their hands, on their belly, behind their knees. Just keep applying oils each night in different places and see which spot seems to give you the best sleep.
How do essential oils work for sleep? It's pretty amazing that you can just put an essential oil on your skin or breathe it in and it helps you relax and fall asleep. In one

study of postpartum women

lavender helped them sleep better. Another study with dementia patients who had

essential oils placed on a towel

by them showed an increase in sleep time for the night. All I know is that they work. God designed our bodies to know what to do with essential oils which might be why they are mentioned over 1000 times in the Bible. We have seen essential oils work in our home over and over again and I encourage you to start using them too.
I hope this article has been helpful for you in finding essential oils for good sleep. Good sleep is important and essential oils have been proven over and over again to help provide many people with better sleep.
Here are some more articles you might enjoy:
Favorite Essential Oils to Diffuse for Relaxation and Breathing
Essential Oils for Energy and Motivation – 7 Oils You're Probably Not Using
32 of THE Best Essential Oil Diffuser Recipes That Make You Look Like a Pro
Best Essential Oils for Sleep