Essential Oils for the Digestive System
When using oils for digestive wellness, there are some simple guidelines to follow that help keep the digestive
system at normal function. The body is meant to work perfectly and sometimes needs a little help to get back to normal again.
At our house, we like using essential oils when different issues come up. Many times essential oils take care of simple issues and we don't have to seek any further treatment. We love how quickly oils work for us!
Digestive Support Oils We Use:
Here are some of the Young Living essential oils we use to help our digestive systems stay at optimal wellness. Oils are easy to use and often work very quickly.
AromaEase – This is a newer blend from Young Living that smells much more pleasant than DiGize. It contains peppermint, spearmint, ginger, cardamom and fennel. This can also be applied around the navel, diluted or diffused in a micronizing diffuser. Sometimes even just smelling this oil can help ease discomfort and keep the digestive system functioning normally.
DiGize – a blend of tarragon, ginger, peppermint, juniper, fennel, lemongrass, anise and patchouli. These oils date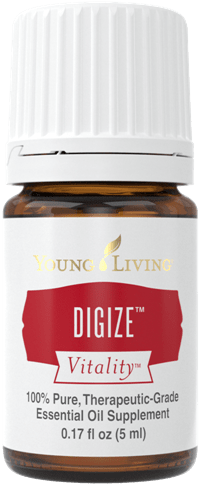 back to Ancient Egypt and were often used before a meal and were flavored with honey. This oil can be easily applied around the navel. Dilute with 1 tablespoon carrier oil for small children. This is our family's go-to oil when our tummies need some support. It doesn't smell the best to me but some people have told me that this is their very favorite oil to smell. It's interesting how each of our bodies are so different.
Peppermint Vitality – peppermint oil is known to be very supportive of the digestive system. A drop can be put in a glass and water poured over and consumed. A drop can also be put into a clear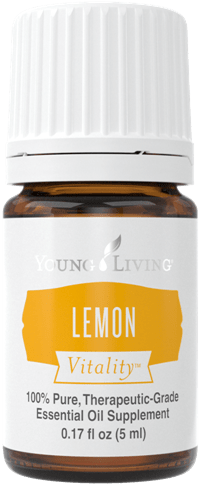 vegetable capsule or blended in a drink.
Lemon Vitality – This oil can be mixed in a cup with water, taken in a capsule, dropped into syrup, marinades, vinagrettes, yogurt or with berries. It can also be added to cooked noodles, rice, and pasta salad for a refreshing taste and digestive support.
Lavender Vitality – This essential oil is a bit stronger than lemon so just a dip with a toothpick of oil is recommended when adding to jams, sorbet, whipped cream and lemonade. More can always be added if the lavender taste is not enough for your taste.
To Use as a Supplement:
Add a drop or 2 of any of these vitality oils mentioned to a glass cup, then fill with 4-8 ounces of water and drink.
Add 1-4 drops of any of the vitality oils mentioned here to a clear vegetable capsule. You can fill the rest of the capsule with a carrier oil like olive oil or Young Living's V-6 oil blend if you like. Or you can just consume the capsule with just the vitality oils in it.
I hope these tips have helped you see how Young Living essential oils can be used to help support the digestive system. If you don't have these oils or want to learn more about them, feel free to contact me and I can help you learn how to use them and how to get them at the best price for your family.
Or if you like doing things on your own, follow the directions on the right side of the page under the "Where Can I Buy Pure Essential Oils" picture to get your essential oil kit along with all my support groups, reference materials, and recipes.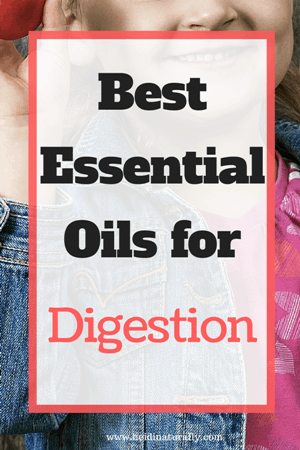 Essential Oils for the Digestive System