The world of balancing emotions with essential oils has been around for years, but is just now being more widely accepted. Scents can affect you in a powerful way when it comes to behavior, feelings and thinking.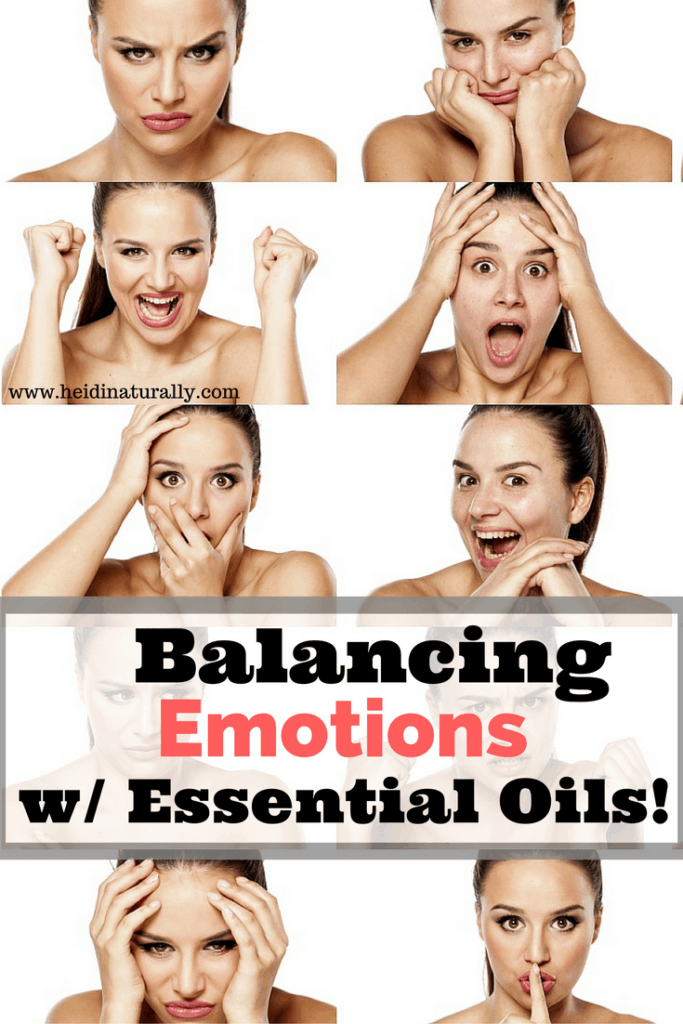 Essential oils are active compounds that can provide emotional support even in small amounts. Because they have small molecules they can affect how you feel very quickly. Only use pure therapeutic grade oils because other types can have synthetic perfumes and fragrances that can actually do more harm than good.
Our thoughts are the seat of all emotions and hormones. They are active and can affect actions and decisions that we make. Our bodies are constantly adjusting to the world around us and emotions need to be addressed.
Oils to Use for Balancing Emotions:
Stress Relief – Valor, Peace & Calming, Release, Clarity, Awaken, Transformation, Forgiveness, Surrender, White Angelica
Feeding the Brain – Brain Power, Frankincense, Clarity, Valor, Exodus 2, any emotional blend
Feelings Kit– This is a kit developed by Gary Young of Young Living Essential Oils. This kit contains six different blends that can help with feelings and emotions. Most of the names are self-explanatory.
Valor – Just what the name says. Who doesn't need a little (or a lot) of courage from time to time.
Forgiveness – We all have things that have happened to us throughout the years. It's probably a good idea for everyone to apply this every day as we have the potential to think of past hurts at any moment.
Inner Child – Many apply this oil to the thumb and hold it to the roof of the mouth (looks like sucking your thumb). Try it! You never know what kind of emotions this could bring out and release.
Harmony – Life is full of disharmony so applying or diffusing this oil could bring about some good emotions.
Release – We all have various emotions that come up that need to be released, so this oil can also be applied or diffused to help release negative emotions.
Present Time – Many times people either live in the past or in the future. It's tough to focus on the present so this oil helps people focus more on living in the present.
I hope these tips have been helpful in pointing you in the direction of the oils you need to help in balancing emotions. Feel free to contact me if you need any extra advice or if you are a do-it-yourself type of person, you can order any of these oils here with either a retail account or wholesale membership (best deal). Message me for details.