Favorite Essential Oil Blends
Although this post will be completely biased when it comes to the best smelling essential oil blends, I hope you will learn some things about essential oils. We use them in our home every day and have for over 7 years.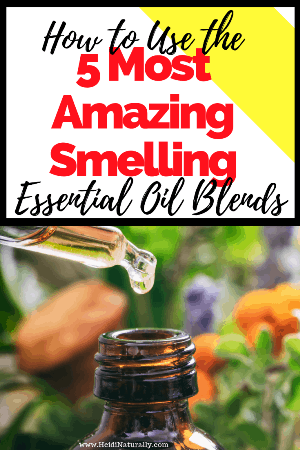 People can mix essential oils on their own, but why reinvent the wheel? Gary Young was a master at blending essential oils. I choose to use his essential oil blends because they are so awesome.
When using essential oils, it's important to use pure, first distillation oils that are not diluted in any way. Don't choose any other oils. Companies use chemical additives to save/make more money. Don't choose those companies for your single oils or essential oil blends!
My Favorite Essential Oil Blends:
Sacred Mountain – Promotes feelings of strength, empowerment, grounding and protection when applied and diffused. It contains ylang ylang, black spruce, Idaho balsam fir, and cedarwood essential oils.
Peace & Calming – Is SO soothing and relaxing! Apply topically, diffuse, or add to a bath for a calming end to a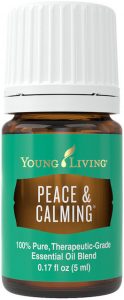 busy day. Apply it in the morning when feeling stressed. This blend contains tangerine, ylang ylang, blue tansy, orange, and patchouli oils.
Valor – This oil is uplifting and empowering. It helps you feel more courageous and ready to face a difficult situation. It contains coconut oil, black spruce, blue tansy, and frankincense oils.
There is also a Valor II oil blend which contains coconut oil, northern lights black spruce, idaho blue spruce, ylang ylang, frankincense, vetiver, cistus, bergamot, cassia, german chamomile, davana. Gary Young created the Valor II oil blend when the original Valor was out of stock for a while.
Valor oil is also a part of the Raindrop Kit used to administer the Raindrop technique. This is a technique where oils are applied to the feet and spine in a specific way.
More Amazing Smelling Blends to Use
Citrus Fresh – This blend combines a bunch of citrus oils all in one place. You can't help but smile when you smell this blend. It contains orange, grapefruit, mandarin, tangerine, lemon and spearmint oils. Apply or diffuse this oil for a fresh and uplifting scent. Citrus Fresh comes in the Vitality line so that you can add it to your water or recipes.
Thieves – Most people tell me this blend smells like Christmas. This blend is important to use all year round
though. It contains clove, cinnamon bark, rosemary, lemon, and eucalyptus radiata essential oils.
Apply to the bottoms of the feet every day for immune boosting. Diffuse at home or at work for immune protection.
Use caution when applying topically to sensitive skin since this oil blend contains some "hot" oils and can cause a bit of skin irritation. The bottom of the feet are a less sensitive place to apply oils.
Young Living also has a whole line of cleaning products that contain Thieves oil. They have laundry detergent, dish soap, dishwasher detergent, foaming hand soap, fruit and vegetable spray and wash, hand purifier, and the glorious Thieves Cleaner. Thieves Cleaner is amazing! I mix a capful in a 30 oz spray bottle with water and clean my whole house for months.
Young Living provides a whole dental line made with Thieves oil too. They have three different kinds of toothpaste, mouthwash, dental floss, mints, and lozenges!
Favorite Oil Blends
These are our family's favorite Young Living essential oil blends. We love having pure essential oils available to us that we know are carefully blended. Young Living also takes great care in choosing great seeds, cultivating and weeding by hand, distilling in the purest environment, and providing tracking and pure essential oils that are beneficial for our family.
We don't have to wonder if our family will be negatively affected with Young Living oils. We know they are pure and produced with the highest standards.
Young Living has over 80 different blends available to their members for purchase at wholesale. They also sell their oils at retail, but who wants to pay retail?

Let me know if you want more information on essential oils or blends or follow the directions on the side of this page to get your own wholesale account with an essential oil diffuser, essential oils, samples and starter information.
Pursue wellness with your family by using pure essential oils! What is wellness? This article explains the 8 Dimensions of Wellness well.
Follow these instructions, and get your essential oil starter kit ordered today!
If you're interested in essential oils, you might also enjoy these articles…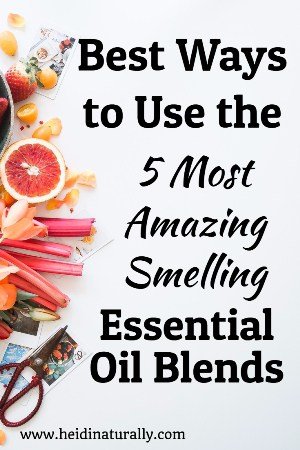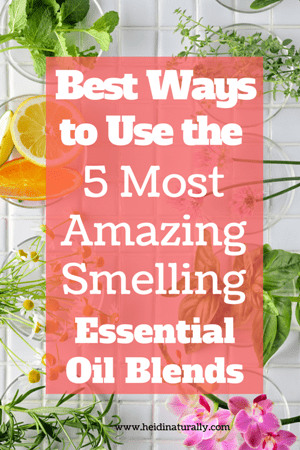 Favorite Essential Oil Blends