When looking for ways to help your child overcome special challenges, it's important to look at all the options available. Many parents are not happy with the results they are getting with conventional methods and don't realize that there are very effective natural things they can use for their children.
In the 2 years that I have been using Young Living oils, I have heard some pretty amazing stories from families that have children with special challenges that are using essential oils to overcome these challenges. Many children are doing and saying things that their parents thought they would never see or hear.
Oils to Use for Special Challenges
Here are some of the behaviors or body systems children struggle with and essential oils that can be used to help:
Focus and Attention – peppermint, frankincense, lavender
Respiratory System – lavender, lemon, frankincense
Fight or Flight – Joy, frankincense, lavender, Stress Away
Cognition Process – frankincense, peppermint
Digestive System – peppermint
Emotions/Behavior – Joy, peppermint, lavender
Immune Support – Thieves
Skin – lavender, melaleuca alternafolia
Esophageal – peppermint, frankencense, lavender, lemon
Sleeplessness – lavender, Stress Away
There are so many different diagnoses and facets when it comes to the various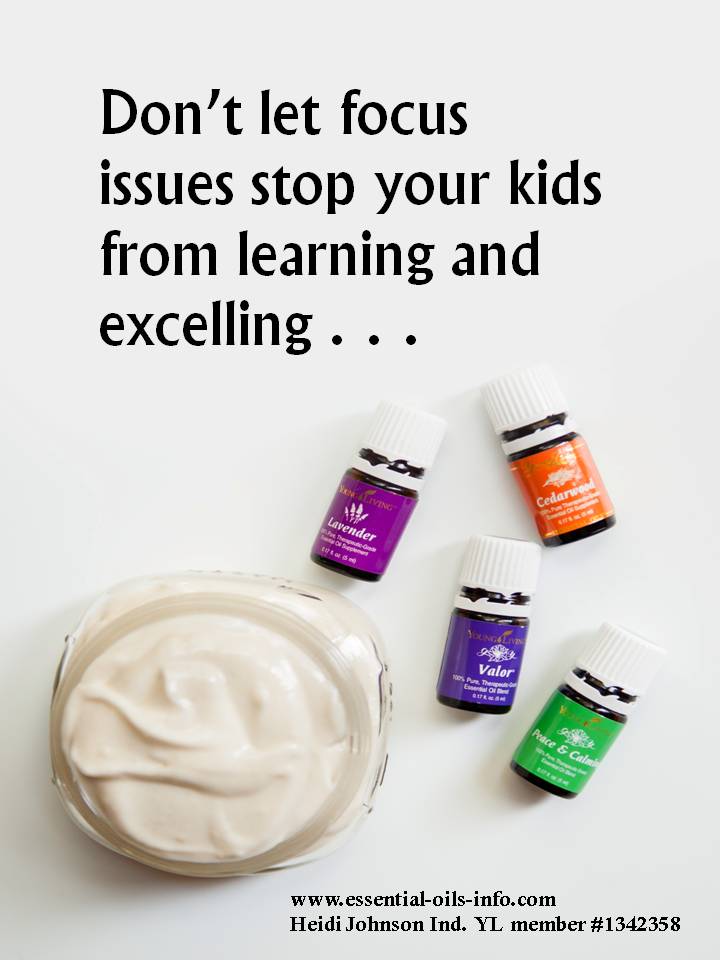 ailments or behaviors of children with special challenges. It's hard to recommend a specific oil or way of applying oils since each of our body chemistry's are so different. Using the right reference books can help any parent use Young Living essential oils with confidence and success – more on that below.
The best thing parents of children with special challenges can do is start with the most popular oils and then specialize from there. The 11 most popular Young Living oils are lemon, lavender, peppermint, frankincense, melaleuca alternafolia, Stress Away, Purification, Thieves, Panaway, Citrus Fresh, and Joy.
Essential oils support all the systems of the body – integumentary, skeletal, muscular, nervous, endocrine, cardiovascular, lymphatic, respiratory, digestive, unrinary, reproductive, and senses. Using these 11 oils will help get any family started on their journey to helping improve the health and wellness of any of their children and especially their children with special challenges.
My next post will include some even more specialized oils that can help parents with their children after they have started with the oils mentioned above. The best way to get Young Living oils is to purchase them at wholesale. The best wholesale kit to use includes a diffuser which is very vital for any family to use. The kit also includes the 11 oils mentioned above, starter information, samples and a roller ball for easy oil application. Since each bottle of oil contains over 80 drops of oil, this kit gives parents almost 900 drops of oils to work with. One drop goes a long way!
Feel free to contact me if you would like more information about getting oils for your family, accessing our huge group of families that use oils, and getting the free Esssential Oils Reference book mentioned above. If you are computer saavy and want to enroll on your own, just use www.getpureoils.com,  choose the member option and fill in the rest of your information there.