Shampoos, creams, deodorants and everything else we put into our bodies go directly into our largest organ – our skin! The beauty care industry is one of the least regulated industries in the world. This is where the buyer needs to do their homework and be aware of toxins.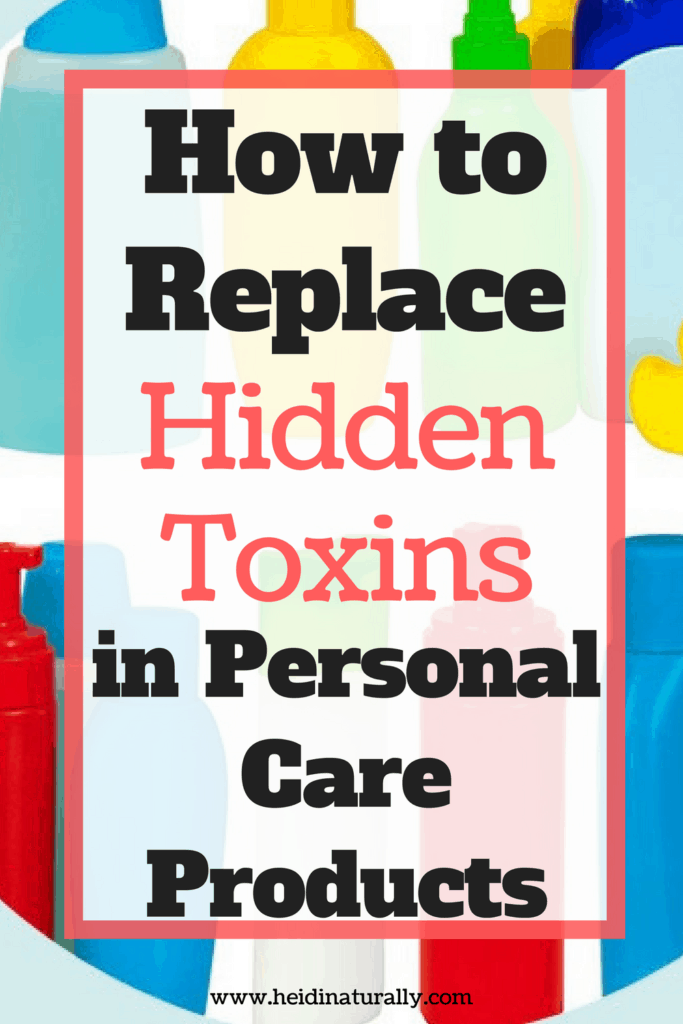 Companies are not required to list all ingredients in personal care products and most of them don't because they want to preserve their trade secrets. If the government doesn't require ingredients to be listed, companies won't list them.
Toxins in Hand Soap
One of the main ingredients in all antibacterial soaps is triclosan. It is believed to disrupt thyroid function and hormone levels. Some studies also say that the overuse of antibacterial soaps has made antibiotic resistant strands of bacteria. This can cause all kinds of problems, one being the increase of MRSA. No one wants more of that!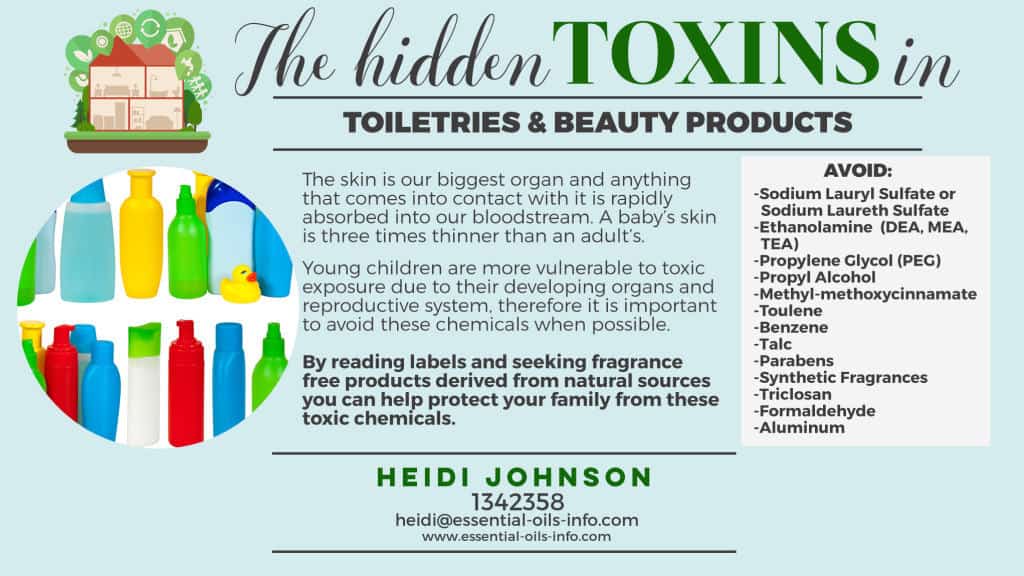 Toxins in Shampoo
Most shampoos contain SLS (sodium laurel sulfate) which is a substance that is used to degrease engines and floors and is banned in Europe and Canada. It can cause hair loss (and it's in our shampoo!!), cataracts and rashes and can affect the brain, heart, liver and other organs and is corrosive and an irritant. This is definitely one ingredient to avoid when buying shampoo. Do your research on this one and read your labels!
Toxins in Lotions and Deodorants
Many of the same ingredients in shampoo are also found in lotions and deodorants. They still have contact with our skin and should be avoided. The main ingredients to avoid include SLS (sodium laurel sulfate), parabens (banned in Japan and Sweden, used as a preservative and germicide), phthalates (banned in Europe, contains hormone disrupting chemicals), fragrances (research toluene and see why you don't want to this anywhere near your family members), proylene glycol (anti freeze), alcohol, aluminum, DEA, and petrolatum for starters.
Toxin Alternatives – What to Use Instead
Hand Soap and Toothpaste – Our alternative to toxin-laden antibacterial soap and toothpaste is the Thieves line of products from Young Living Essential Oils (retail). Contact me for wholesale information. The toothpaste is very good for our gums and teeth and doesn't have any harmful chemicals in it. It has Thieves essential oil in it which is very supportive of mouth and dental maintenance.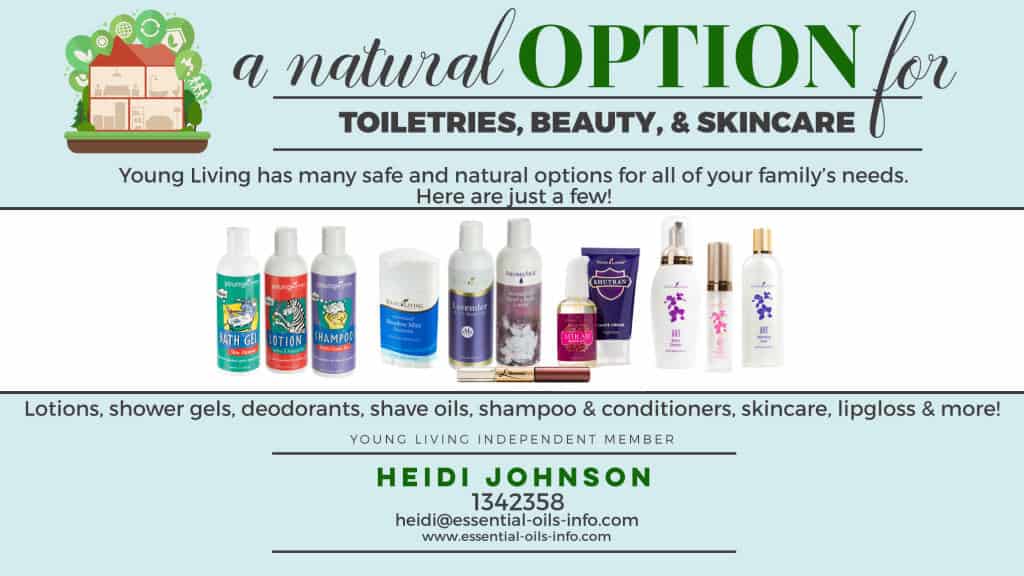 The foaming hand soap smells and works great. It also contains Thieves essential oil which is very supportive of the immune system. The Thieves Waterless Hand Cleaner works very well when we are out and about and feel the need to get the germs off our hands.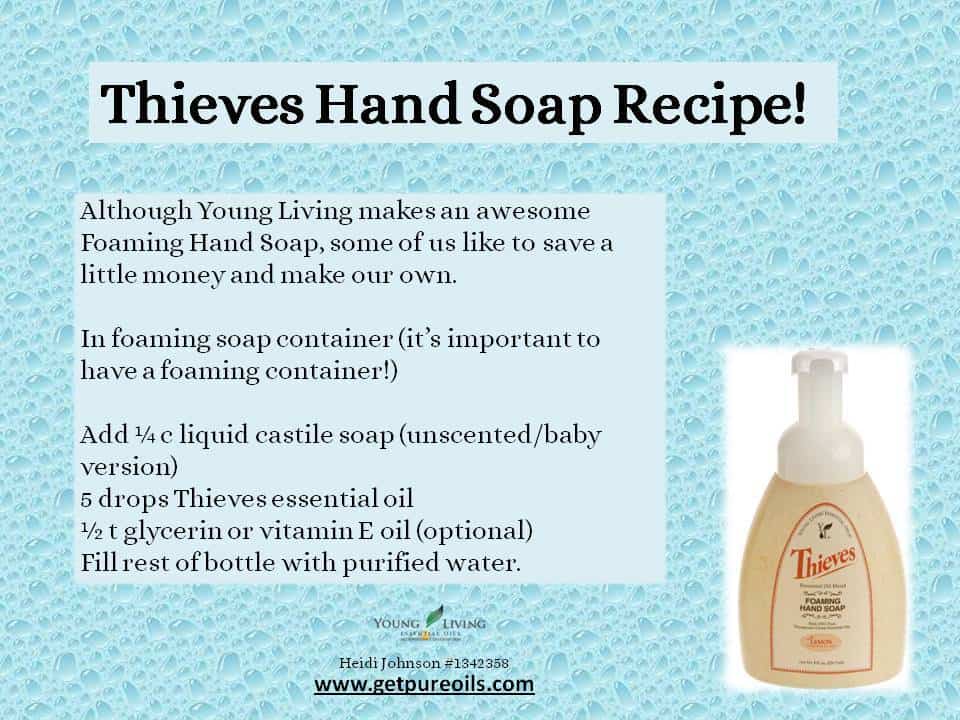 Shampoo and Deodorant – Young Living has great products in these lines which are free of SLS and other harmful substances. I either purchase their products or make my own. Make sure you choose an organic brand and read labels of anything you choose to purchase.