Ways to be Frugal with Essential Oils
I'm a frugal mom and love sharing ways to be frugal with my favorite essential oils. Some people think that essential oils don't fit into a frugal lifestyle because they think they are too expensive. This post will show you how to get good and effective oils and how to use them frugally.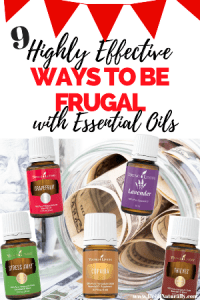 Tip #1 – A Little Goes a Long Way
The 5ml essential oil bottles hold about 85 drops of oil and 15ml bottles hold about 250 drops of oil. We use 1-2 drops of oil per application because they work so quickly and effectively. Those little bottles give us lots of applications for their cost.
Most over-the-counter products expire. It's frustrating to go to your medicine cabinet and find that a lot of the pills you have there are expired. One of my favorite ways to be frugal is to use essential oils because they don't expire and are always there ready for us to use.
Tip #2 – Use Oils That are Under $20
There are TONS of oils that are less than $20 per bottle. If you truly can't afford oils, at least get a selection of Young Living oils that cost less than $20 and use them. Just because an oil is under $20 doesn't mean it's ineffective. It just means that it is easy to source.
One of the easy ways to be frugal is to use these less expensive oils. It's way better than using drugs and will be cheaper in the long run. Here are some of the oils in the Young Living line that are under $20.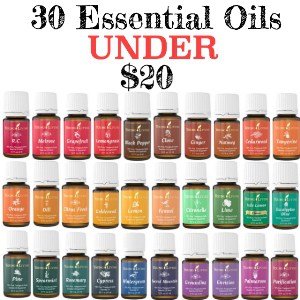 Tip #3 – Use oils with the most uses and use what you have – Some oils like peppermint, lemon, lavender, Thieves, Purification, RC, and PanAway have a ton of uses. If you don't have much money and want more ways to be frugal, get those oils and use them a lot.
Tip #4 – Get a good guidebook to help use the most effective oil. You waste less oil when you look up your ailment and use an oil that is recommended. Each entry will list the best oils to use for that ailment. Use what you have on hand or get a specific oil that is recommended for the best results. Not sure which book to get? When you get an essential oil kit from Young Living with our link, we provide step by step guidance and a 400 page essential oil reference guide.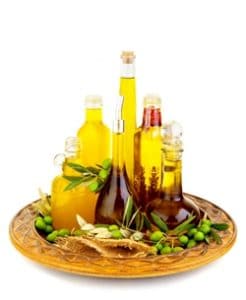 Tip #5 – Carrier oils stretch – If you have a large area of the body to cover, mix your Young Living essential oils with a thicker oil like coconut, grapeseed, or olive oil to get more uses from your essential oil. Diluting with a carrier oil is one of the top ways to be frugal with essential oils.
Tip #6 – Ways to be Frugal by Cleaning with the Best Essential Oil Product
Using Thieves Cleaner to clean everything in your house is the absolute smartest thing you can do to save money and reduce chemicals in your home.
How would you like to clean better, with no chemicals and spend WAY less than what you are probably using now? Get Thieves Cleaner! Add 1 capful to a 30-ounce spray bottle with water and be amazed at how well it cleans your whole house for months for just 38 cents! This is one of the ultimate ways to be frugal.
What can you clean with Thieves Cleaner?
Kitchen – dishes, dishwasher, oven, counters, stovetop, all surfaces, etc.
Bathroom – all surfaces (removes hairspray!)
Floors
Walls
Carpet
Windows and mirrors
Laundry
ANYTHING!
I've removed stains on my bathroom counter and floor that had been there for YEARS, that no other cleaner would affect, that came right off with Thieves Cleaner!

Tip #7 – Diffuse for the whole family – When you diffuse essential oils in a room where your whole family sits, everyone in the room benefits. If you don't want to apply oils to everyone, have a diffuser going in a room when everyone is watching TV or visiting, and everyone will benefit from breathing in the oils.
Tip #8 – Get a Half Price Essential Oil Kit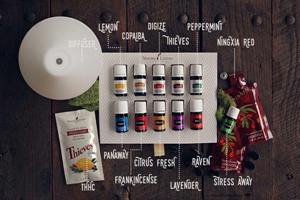 Young Living's Premium starter kit is such a great deal! You pay half price for over 900 drops of oil, samples, roller ball filament AND a diffuser. This is one of the genius ways to be frugal! Then you get over $300 worth in products for $160.
Have a garage sale, sell some things in your house you don't use on eBay, and pray for God to provide the money for this kit. I've prayed this with many people and God always came through.
Benefit #1 for a YL Kit – Wholesale vs Retail – a wholesale membership is included with every Young Living premium starter kit. This means that you can buy any Young Living products for 24% off retail at any time. I hate for anyone to have to pay the retail cost when this wholesale option is so easy to get.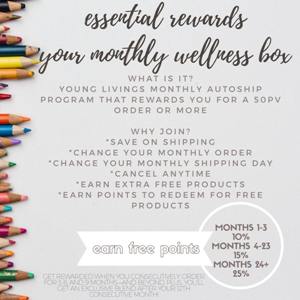 Benefit #2 for a YL Kit – Get rewarded for buying with Essential Rewards – Monthly auto-ship orders earn points each month up to 25% in products. No retail store gives you 25% in free products when you shop with them monthly. That's one of the great ways to be frugal and much easier than coupons. Take advantage of it!
Benefit #3 for a YL Kit – You get help all along the way – When you get a wholesale kit, you are teamed up with a group of people who are ready to support you. Then we provide a reference book, personal support by email, text or facebook (your choice), recipes and classes on how to best use your oils. Otherwise, you're out on your own trying to research and guess what to use.
Tip #9 – Make your own Personal Care Products with our Recipes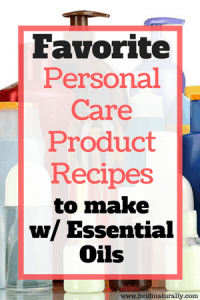 I've made lots of personal care products over the years and share my favorite recipes here. I still make foaming hand soap, shampoo, and deodorant every month. These are SO easy to make and are so much cheaper and better for us than store-bought products. What more could you want – ways to be frugal and healthy all in the same container!
What's the cost of better sleep, a more relaxed day, greater focus, and a mood boost? How rewarding is it when someone in your home is not feeling well and essential oils help them feel better quickly?
We have saved hundreds of dollars over the years using essential oils. Therefore, I encourage you to get started with oils use them too. Please let me know if you have any questions at all or need help getting started.