Since Fall and Winter bring about the desire for comfort foods, I thought I would share some yummy recipes to cook. Using regular spices work well, but adding essential oils from Young Living gives these dishes an extra special taste that no herb can provide.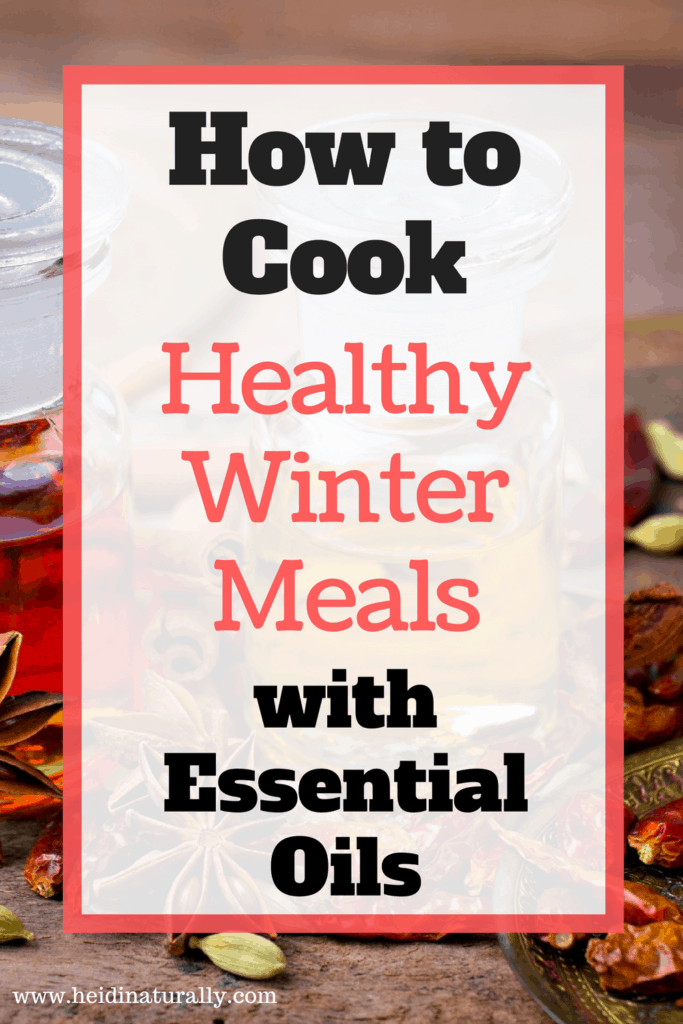 Young Living provides a Vitality line of essential oils that are specially labeled for ingestion. I would only ingest Young Living oils. Read your labels and get these pure oils instead.
The oils you will need to cook these dishes include rosemary, black pepper, sage, thyme, cinnamon, lemon, clove, orange, and lime. Don't worry if you don't have all of them. Use what you have and experiment with the rest.
Our Favorite Fall and Winter dishes to cook:
Lately we have been adding heavy cream to our mashed potatoes, but the rosemary and black pepper make these even better. Make sure you only add what is listed in the recipe and no more! These oils are powerful. Once you mix the dish and find that you need another drop or two for your taste, then go ahead and add more oil if you like.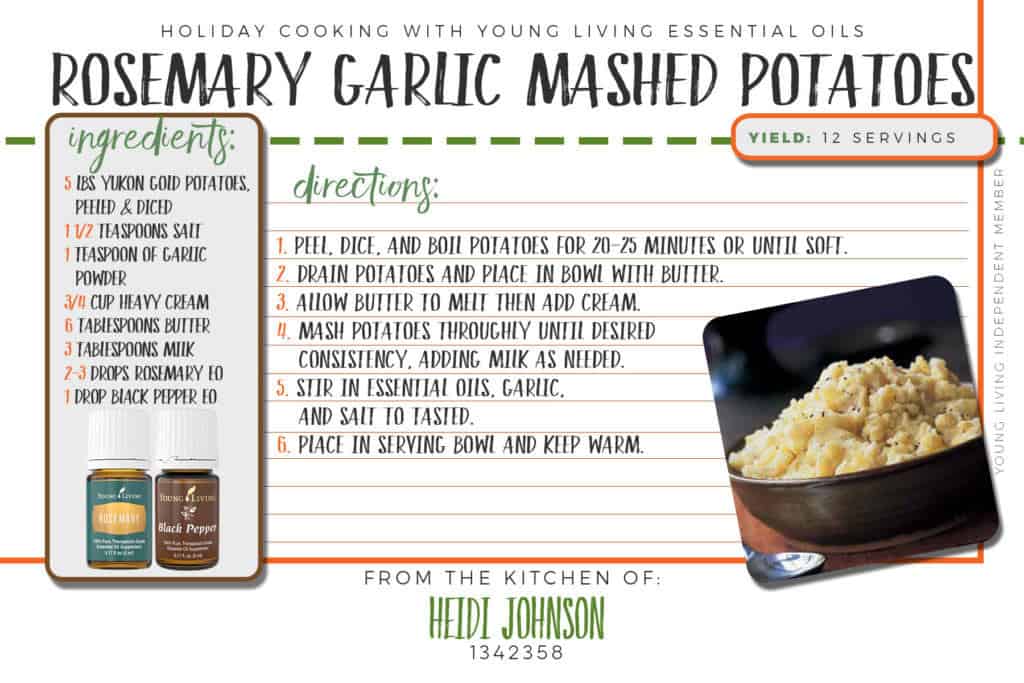 Here's a delicious gravy you can add to your mashed potatoes. Don't worry if you don't have all of these oils. Use what you can and experiment with your favorites.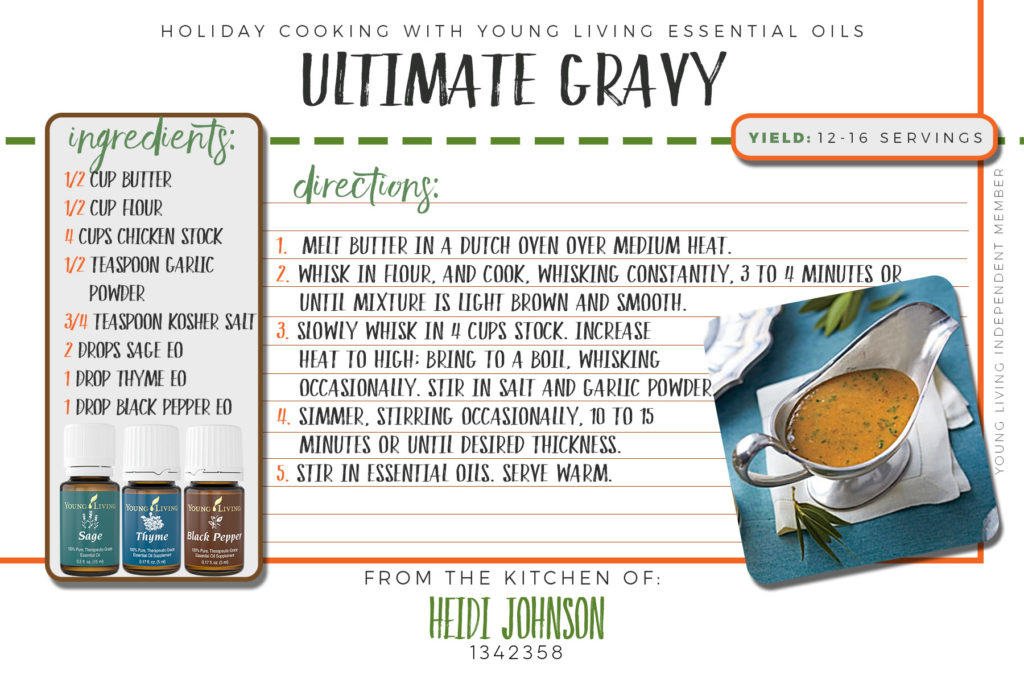 For those looking for a more healthy alternative to regular white potatoes, here is a delicious sweet potato casserole you can cook. You can try eliminating the maple syrup and brown sugar, and let the lemon and cinnamon oil take over the seasoning for you. I'm sure it will taste better with the maple syrup in it though. I'm not a fan of sweet potatoes, so I need the sweetening. 🙂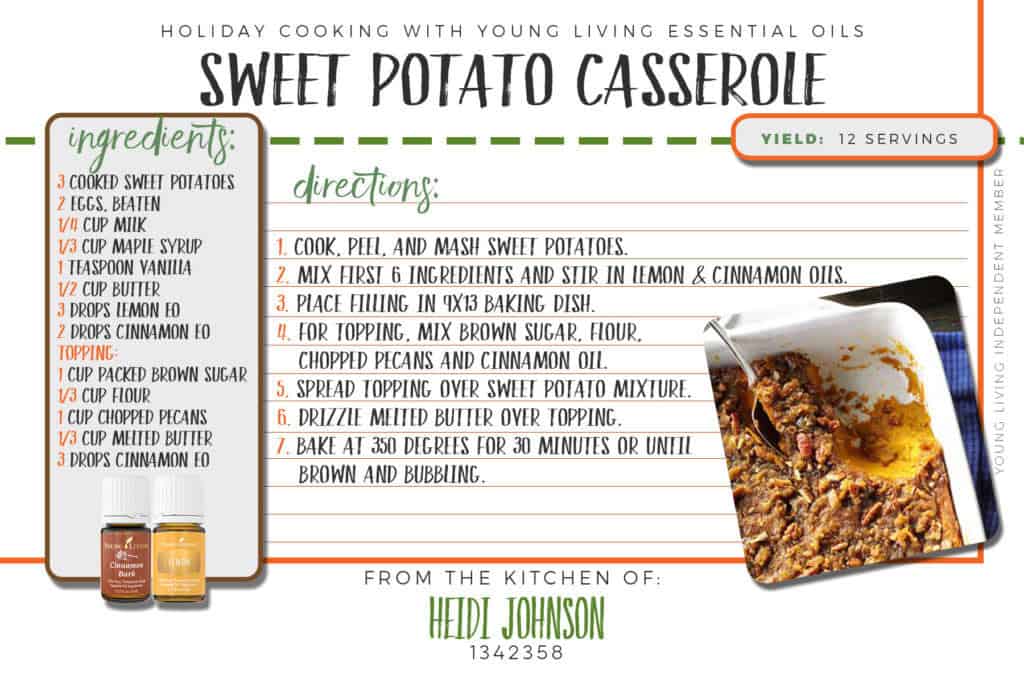 Add an extra zip to your green beans by adding lemon oil like this recipe suggests. Fresh beans are great, but frozen work too since fresh are not readily available in the winter months. Plus the fresh beans in the stores don't beat the frozen beans from the garden in my book.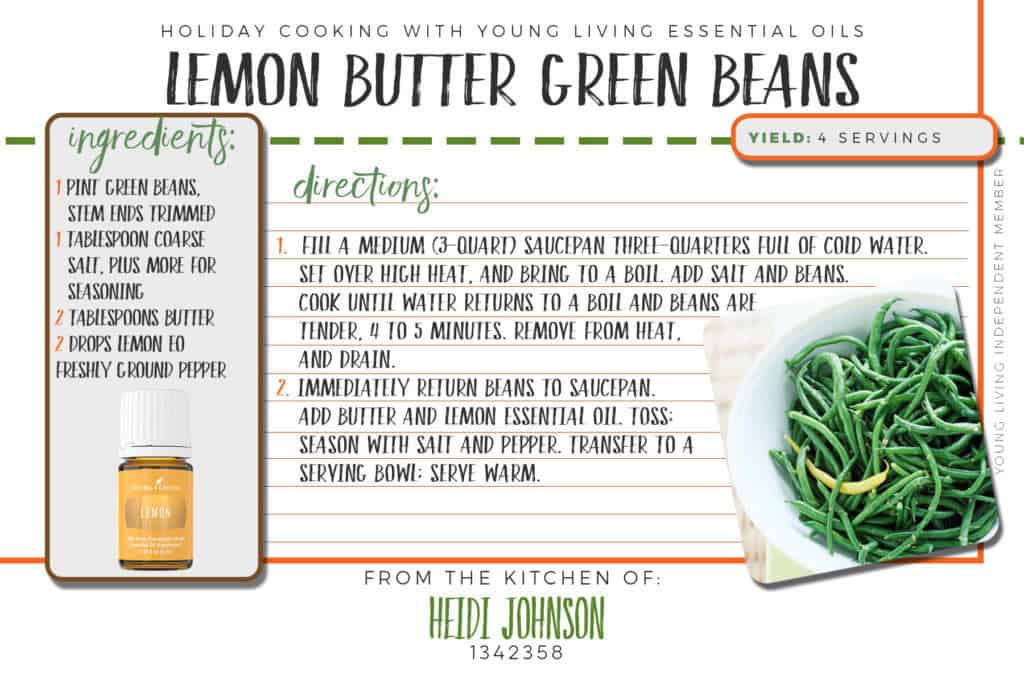 This recipe calls for a lot of sugar although honey and maple syrup are great alternatives. You can't get any easier with making this glaze, pouring it over and letting the oven do the rest of the work for you.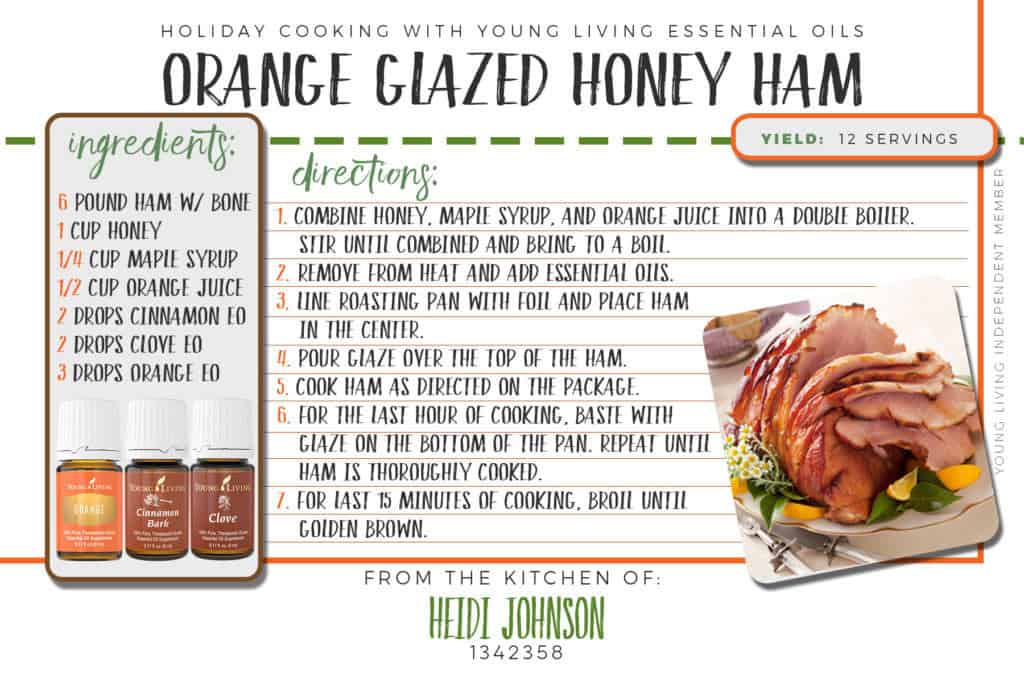 For the cranberry lovers out there, here is an alternative to the canned sauce you see in the store. Since cranberries are so tart, you definitely need some sweetener added to them to make them palatable. The orange, lime and lemon oils will also help take the tartness out of the cranberries.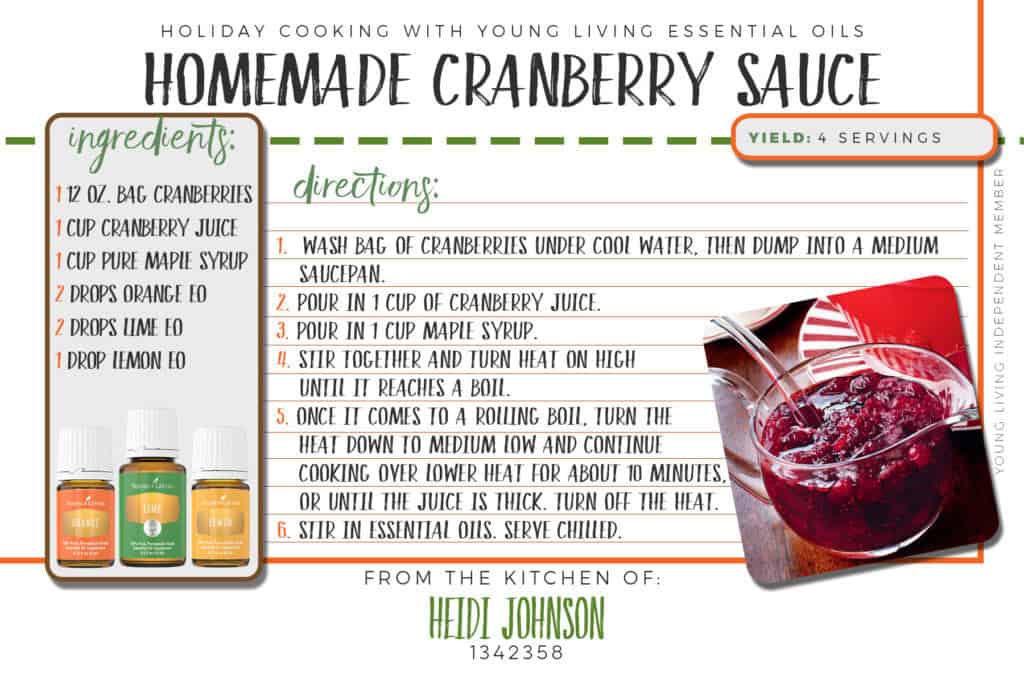 I hope you enjoy cooking these fun comfort foods this Fall and Winter.
If you've never cooked with oils, I encourage you to get these oils from Young Living with a wholesale account. This is the best value and gives you the ability to earn free oils and have an oil diffuser to use for your whole family.
If you want to get these oils in your home and take advantage of all of the resources I provide for those in our group, follow the instructions on the right side of this page or here and use www.getpureoils.com to complete your registration. I provide lots of resources, information, and hand holding for those that need it once you get your oils through this link.
Read this if you're thinking Does it Really Matter where I Buy Essential Oils? Contact me if you have any questions at all about getting essential oils .
You might enjoy reading my other post about Fall Recipes using Essential Oils where I share a few more recipes.